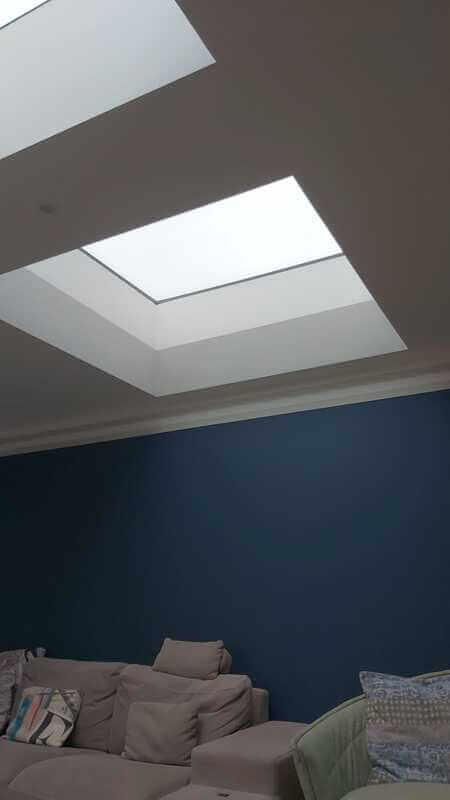 Rooflight Supply & Installation
Our fixed rooflight installation, supply, and fit service provides businesses with a cost-effective solution for bringing natural light into your home or commercial building. Our team of experienced professionals has years of expertise in the industry, delivering high-quality rooflight solutions that meet our clients' unique requirements.
We offer a wide range of fixed rooflight options, including triple glazed flat glass, round, square and rectangular shapes, to suit any home or commercial building requirements. Our team will work closely with you to assess your building's needs and develop a customized plan that meets your specific requirements and budget.
Our fixed rooflight installation, supply, and fit services include everything from design and installation to ongoing maintenance and repair. We use only the highest quality materials and techniques to ensure that our rooflight solutions are long-lasting and durable, providing protection and peace of mind for our clients.
We supply and expertly install a wide range of triple-glazed flat roof windows. These high-performance, non-opening roof lights with 6mm toughened, self-cleaning glass are extremely high quality with a U Value of just 0.83 W/m. Our roof lights are low-maintenance and provide exceptional heat insulation, light transmission and noise reduction.
Why choose our roof lights?