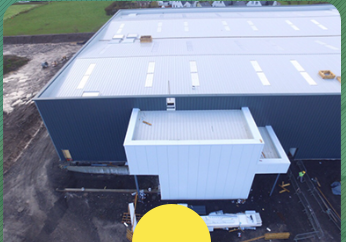 PVC Wall Cladding and Roofing Services
Our PVC wall cladding service provides businesses with a cost-effective and durable solution for their domestic, farm, industrial or commercial buildings. Our team of experienced professionals has years of expertise in the industry, delivering high-quality PVC cladding solutions that meet our clients' unique requirements.
We work with a variety of PVC materials, including hygienic and fire-rated panels, to provide customized cladding solutions for buildings of all shapes and sizes. Our team will work closely with you to assess your building's unique requirements and develop a comprehensive plan that meets your aesthetic and functional goals.
PVC Wall Cladding and roofing services include:
Our PVC wall cladding services include everything from design and installation to ongoing maintenance and repair. We use only the highest quality materials and techniques to ensure that our cladding solutions are long-lasting and durable, protecting your building from the elements and enhancing its appearance for years to come.
Whether you're looking to update the interior of an existing building or create a new hygienic and easy-to-clean environment, our team of experts can help. We pride ourselves on delivering exceptional results that exceed our clients' expectations, no matter how complex or challenging the project may be.
If you're looking for a reliable and experienced PVC wall cladding service, look no further than our team at Aidan Sheridan Roofing. Contact us today to learn more about our services and how we can help you improve the appearance and durability of your domestic, farm industrial or commercial building.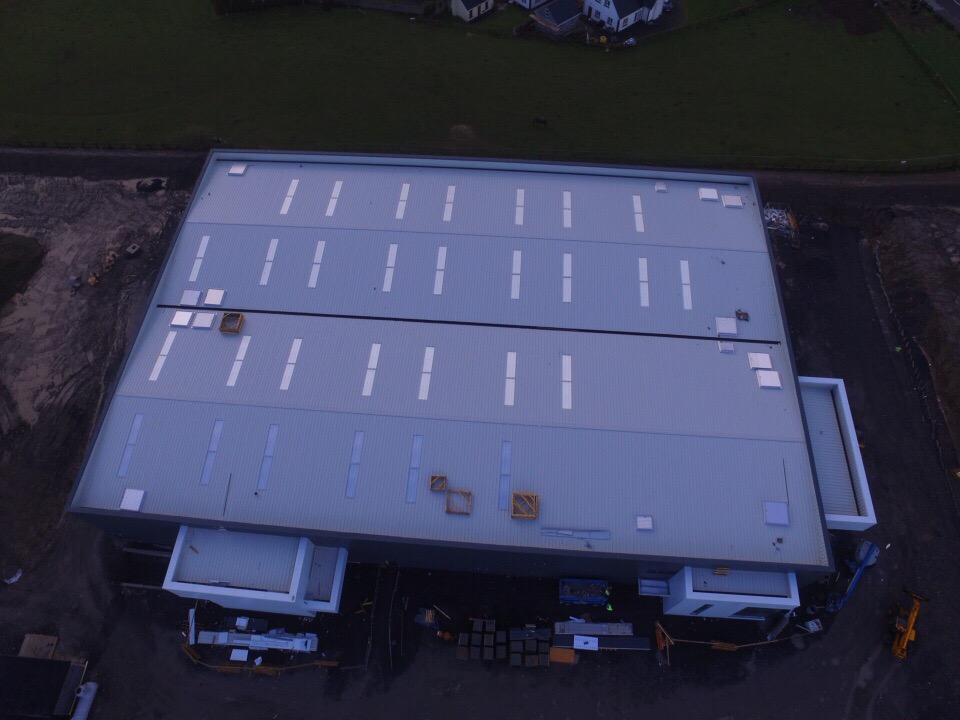 Enhance Your Building's Aesthetics With High-quality PVC Wall Cladding in Ireland
Experience excellence in exterior solutions with Aiden Sheridan Roofing, your go-to destination for the best PVC wall cladding in Ireland. Renowned for quality, durability, and aesthetic appeal, our cladding systems provide an attractive and long-lasting finish to residential, commercial, and industrial buildings.
Exceptional Cladding Systems for Enduring Performance
When it comes to securing your property against adverse weather conditions while keeping it visually stunning, our top-tier cladding systems are the perfect solution. Designed with excellence, each cladding sheet we offer ensures maximum protection and resilience, offering an extra layer of insulation to your buildings.
Our PVC wall cladding is engineered with top-grade material that promises high resistance against rust, corrosion, and discolouration. At Aiden Sheridan Roofing, we're committed to offering the finest cladding solutions in Ireland that combine innovation, style, and sustainability.
High-quality Cladding Sheet for Comprehensive Protection
Our cladding sheets are not just about aesthetics, they are about fortifying your walls against the harsh weather conditions in Ireland. Designed for sturdiness, these sheets provide a solid shield to your structures, making them durable and resistant to cracks, fading, and damage.
We are proud of our strong portfolio of successfully completed cladding projects across Ireland. Our team of experts ensures that each cladding sheet is installed with precision, providing comprehensive protection and a visually pleasing outlook.
Redefining Cladding in Ireland with Aiden Sheridan Roofing
Cladding has gained much popularity in recent years, mainly for its effectiveness in protecting and enhancing the beauty of buildings. As a leading name in the industry, Aiden Sheridan Roofing brings you the most reliable cladding services in Ireland.
From commercial giants to small homes, we've catered to diverse client needs with top-notch PVC wall cladding. Our goal is to redefine cladding in Ireland by offering our clients a combination of superior quality, extensive variety, and excellent service.
We invite you to explore our wide range of cladding solutions designed to enhance the longevity and appearance of your properties. With Aiden Sheridan Roofing, get ready to experience the ultimate combination of protection, durability, and style. Contact us today to find out more about our top-quality cladding systems.