EMERGENCY SERVICES - ROOF REPAIR
From sudden storm damage to missing tiles, emergencies are a fact of life when it comes to roofing.
Our team is on hand 24/7 to come to the rescue and provide emergency repairs whenever the need arises. Call us on:
0870917778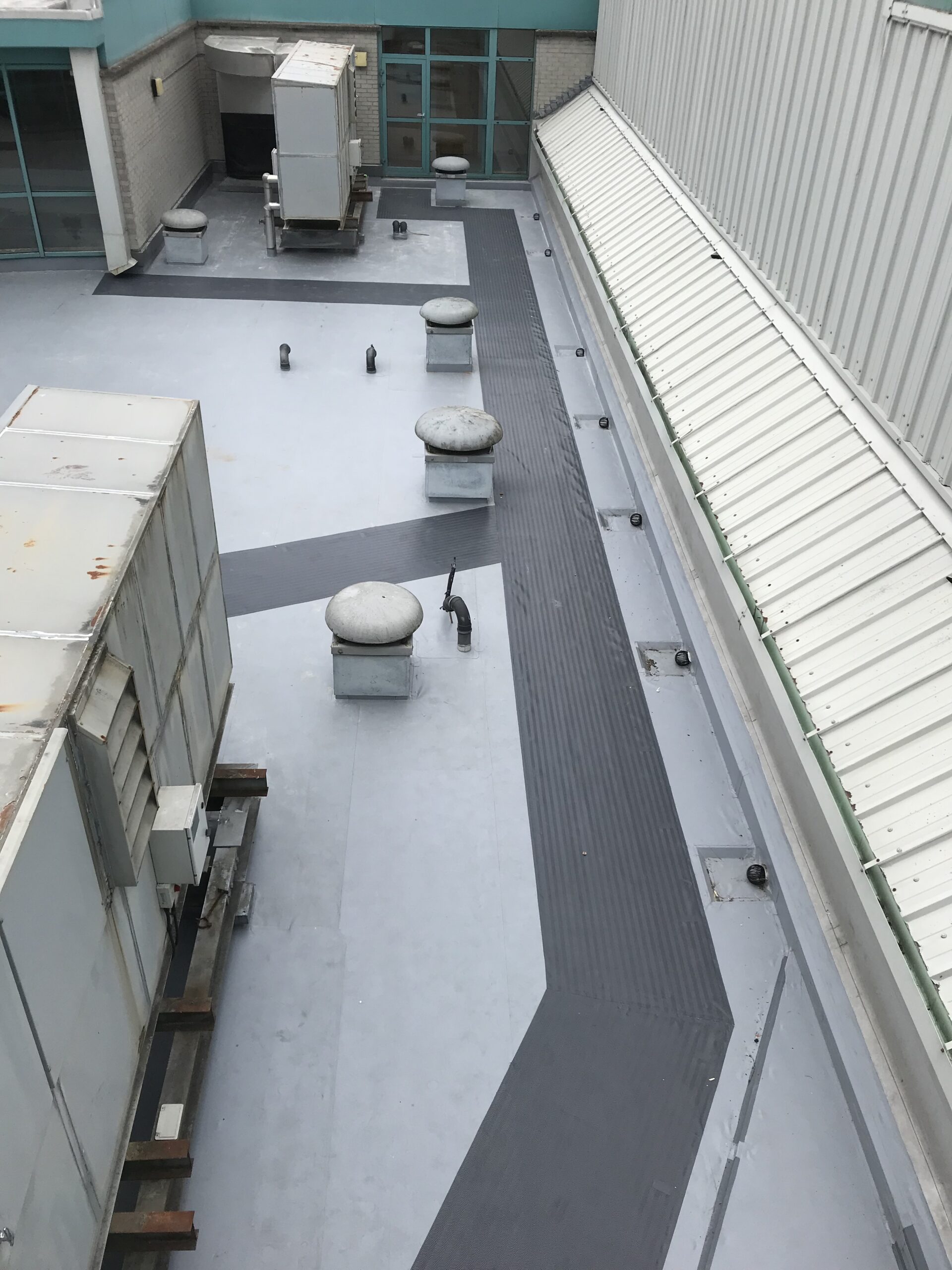 Experts At Flat Roof Repairs
At Aiden Sheridan Roofing, we specialize in flat roof repair services for both residential and commercial properties. Our team of skilled professionals has extensive experience in diagnosing and resolving a wide range of flat roof issues.
We understand the importance of maintaining a watertight and durable flat roof, and our goal is to provide prompt and efficient repair services to protect your property from potential damage.
Common Flat Roof Issues
Flat roofs are popular for their modern look and practicality, but they can be prone to certain problems. Some common flat roof issues include:
Leaks and water infiltration
Ponding water
Deterioration of roofing materials
Damaged or torn seams
Blocked or inadequate drainage systems
Damage from weather and UV exposure
Our Flat Roof Repair Process
Our flat roof repair process involves several steps to ensure a comprehensive and effective solution:
Inspection: Our team will conduct a thorough inspection of your flat roof to identify the root cause of the problem and assess the extent of the damage.

Diagnosis: We will report our findings, including the recommended repair solutions and an estimated cost.

Repair: Our skilled technicians will perform the necessary repairs, using high-quality materials and industry-best practices to ensure a long-lasting and watertight solution.

Quality Control: We will conduct a final inspection to ensure that the repairs have been completed to the highest standard and that your flat roof is in optimal condition.
Types of Flat Roof Repair Services
We offer a wide range of flat roof repair services, including:
Leak detection and repair
Ponding water solutions
Repair or replacement of damaged roofing materials
Seams and flashing repair
Drainage system maintenance and repair
UV and weather damage repair
If you suspect that your flat roof is in need of repair, don't hesitate to contact Aiden Sheridan Roofing. Our team of experienced professionals is ready to provide you with expert advice and prompt, reliable flat roof repair services. Call us today to schedule a consultation and free estimate.
We cover all of Connaught including Mayo, Sligo, Galway, Leitrim & Roscommon, as well as the rest of Ireland including Dublin.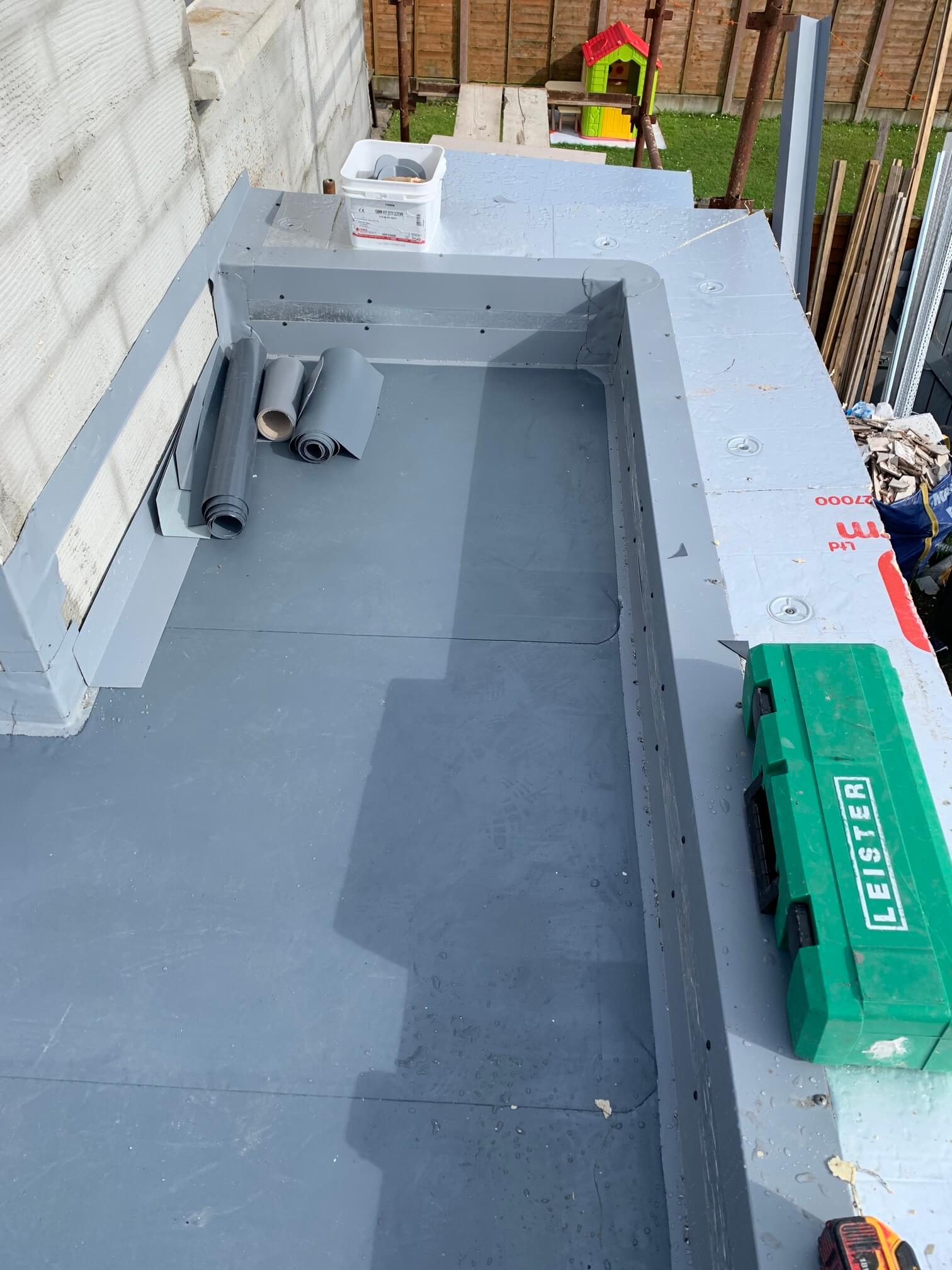 Why Choose Aiden Sheridan Roofing for Flat Roof Repair
Here are some reasons to trust Aiden Sheridan Roofing with your flat roof repair needs:
Expertise: Our team has extensive experience in repairing various types of flat roofs, including EPDM, TPO, PVC, and built-up roofing systems.

Quality Materials: We use high-quality, industry-approved materials to ensure the longevity and durability of our repairs.

Customer Satisfaction: We prioritize customer satisfaction and will work closely with you to ensure that the repair process is smooth and efficient.

Competitive Pricing: We offer fair and transparent pricing for our flat roof repair services, ensuring you get the best value for your investment.

Warranty: Our flat roof repair services are backed by a warranty, giving you peace of mind that your roof is protected for years to come.
Are you searching for top-quality roof repairs in Galway? Aiden Sheridan Roofing is your ideal solution! Specialising in flat roof repair, we bring expertise, experience, and top-grade materials to ensure your roof is weatherproof, durable, and aesthetically pleasing.
We understand the unique challenges that Galway's weather presents to your flat roof, and our dedicated team is prepared to address these issues effectively. Your satisfaction is our top priority, and we are committed to restoring the integrity of your roof with minimal disruption. When it comes to dependable, customer-friendly roof repairs in Galway, trust Aiden Sheridan Roofing to deliver.
Get in touch today and let us safeguard your home from the elements.