Wall And Roof Cladding Services
Aiden Sheridan Roofing is your trusted provider of wall and roof cladding services for residential, agricultural and commercial properties.
Our expert team has extensive experience in designing, supplying, and installing high-quality and aesthetically pleasing cladding solutions to protect your property and enhance its visual appeal.
With our commitment to excellence, we ensure that every cladding project we undertake is tailored to your needs and exceeds your expectations.
Benefits of Wall & Roof Cladding
Wall and roof cladding offer numerous benefits, including:
Enhanced Protection: Cladding systems act as a protective shield for your property, safeguarding it from harsh weather conditions, water damage, and temperature fluctuations.

Improved Insulation: Cladding can significantly improve your property's insulation, reducing heat loss in the winter and keeping it cooler in the summer, leading to energy savings and increased comfort.

Low Maintenance: Cladding materials are designed to be durable and long-lasting, requiring minimal maintenance while retaining their appearance and structural integrity.

Aesthetic Appeal: Cladding can dramatically enhance the appearance of your property, adding a modern and stylish look that increases its curb appeal and value.

Versatility: Cladding systems are available in a variety of materials, colors, and textures, allowing you to choose a design that suits your property's style and your personal preferences.
Why Choose Aiden Sheridan Roofing for Wall and Roof Cladding Services
Here's why you should choose Aiden Sheridan Roofing for your cladding needs:
Expertise: Our team has years of experience in designing and installing various cladding systems, ensuring a seamless process and outstanding results.

Quality Materials: We source our cladding materials from trusted suppliers, guaranteeing high-quality products that will stand the test of time.

Custom Solutions: We believe in providing customized cladding solutions that cater to your unique requirements and preferences.

Competitive Pricing: We offer transparent and competitive pricing, ensuring you get the best value for your investment.

Customer Satisfaction: Your satisfaction is our top priority, and we will go the extra mile to ensure the project is completed to a very high standard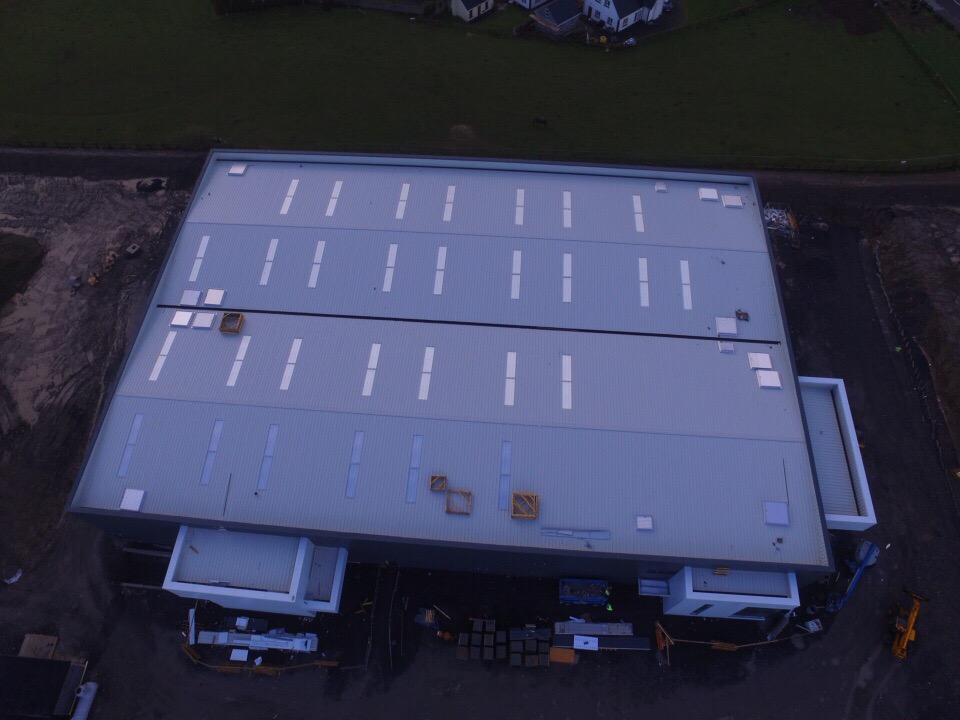 At Aiden Sheridan Roofing, we offer a wide range of cladding services, including:
Consultation and Design: We work closely with you to understand your requirements and preferences and create a tailored cladding solution that meets your needs and complements your property's architecture.

Material Selection: We offer a variety of cladding materials such as metal, timber, composite panels, and more, ensuring you have the best options for your property and budget.

Installation: Our skilled and experienced technicians will install your cladding system with precision and attention to detail, ensuring a perfect fit and long-lasting protection.

Maintenance and Repair: We also provide cladding maintenance and repair services, helping you keep your property's exterior in top condition for years to come.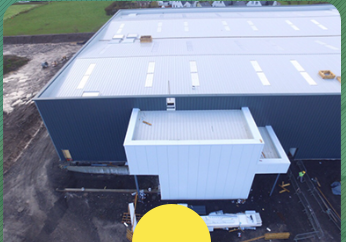 Our full range of cladding and roofing services include:
Talk To Aiden Sheridan Roofing
Services Today
We'd be delighted to discuss your requirements for residential, commercial or industrial projects. You can call us on:
0870917778 or email: info@aidensheridanroofing.ie. We're located in Kiltimagh, County Mayo and cover all of Connacht including Galway, Mayo, Sligo, Leitrim & Roscommon.