Roof cladding is an important element of any building. It not only provides protection from the elements but also plays a significant role in the aesthetic appeal of the structure. 
If you are looking for high-quality roof cladding solutions in Galway, look no further than our team at Aiden Sheridan Roofing, Cladding & Carpentry Services. We specialize in the design, installation, and maintenance of a wide range of roof cladding systems.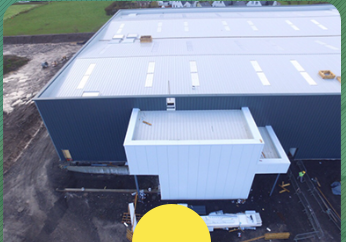 Expert Roof Cladding Galway
Our full range of cladding and roofing services include:
Our roof cladding solutions are tailored to meet the specific needs of each client. We work closely with our clients to understand their requirements and offer a range of materials and finishes to choose from.
Our team of experts is highly skilled in the installation of various types of roof cladding. We use only the highest quality materials to ensure that our installations are durable, weather-resistant, and long-lasting.
Our full range of cladding and roofing services cont.:
We strive to exceed the expectations of our clients and deliver the highest level of service and workmanship. 
Contact us today to learn more about our roof cladding solutions in Galway and how we can help you achieve your roofing goals.