Roofing Contractors Mayo – Aiden Sheridan Roofing
Welcome to Aiden Sheridan Roofing – your go-to Roofing Contractors in Mayo! With over 20 years of experience in the industry, our dedicated team of skilled professionals is committed to providing top-quality roofing services in Mayo and its surrounding areas. From minor roof repairs to complete flat roof replacements, we've got you covered.
Our services cater to both residential, agricultural and commercial clients, ensuring that your property is protected and looking its best.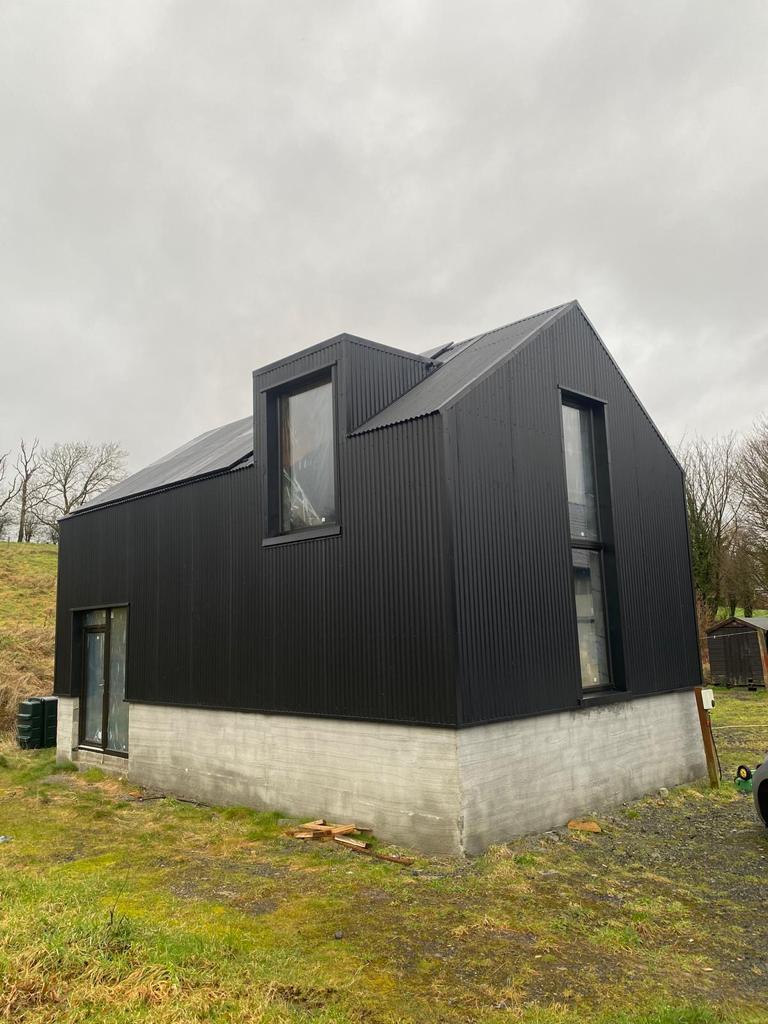 Our full range of cladding and roofing services include:
Our roof cladding solutions are tailored to meet the specific needs of each client. We work closely with our clients to understand their requirements and offer a range of materials and finishes to choose from.
Our team of experts is highly skilled in the installation of various types of roof cladding. We use only the highest quality materials to ensure that our installations are durable, weather-resistant, and long-lasting.
Professional Insured Roofing Contractors Mayo
Leaks, storm damage, and general wear and tear can compromise the structural integrity of your roof. Our experienced roofers in Mayo are adept at diagnosing the root cause of any issue and providing prompt and effective repairs. Whether you need a small patch or extensive repairs, trust Aiden Sheridan Roofing to restore your roof to its former glory.
When your roof has reached the end of its lifespan or suffered significant damage, a complete roof replacement may be necessary. Our team will help you select the best materials for your needs, including PVC on flat roofs. We'll remove the old roof, dispose of the materials responsibly, and install the new roof, ensuring it meets the highest standards of quality and durability.
Flat Roof Installation & Repair
Flat roofs are a popular choice for commercial properties and modern residential designs. Our team is experienced in installing and repairing flat roofs using a range of materials, including EPDM rubber, TPO, and PVC. We ensure your flat roof is watertight, durable, and long-lasting.
Skylight Installation & Supply
Brighten up your living or working space with a beautiful and functional skylight. Our roofers in Mayo can help you choose the right skylight for your property and expertly install it, ensuring it remains watertight and provides natural light for years to come.
Clad roofing and rain screen systems
At Aiden Sheridan Roofing, we offer comprehensive clad roofing and rain screen systems for both residential and commercial clients. These innovative systems provide superior protection from the elements, enhance the aesthetic appeal of your property, and contribute to improved energy efficiency. Trust our expert team to design and install the perfect clad roofing and rain screen solution for your specific needs.
At Aiden Sheridan Roofing, we offer a wide range of wall and roof cladding services for residential and commercial properties. Our expert team is committed to delivering high-quality, aesthetically pleasing, and durable cladding solutions tailored to your needs. With our extensive experience and commitment to excellence, we can help you transform your Galway property's exterior with the perfect cladding system.
Commercial Roofing Services
In addition to our residential services, we also specialize in commercial roofing projects. We understand the unique requirements of commercial properties and work closely with property owners and managers to ensure the roofing project is completed on time, within budget, and with minimal disruption to your business.
Roofing emergencies can happen at any time, causing significant damage to your property. Our team is available 24/7 for emergency roof repairs in Galway, ensuring a rapid response and prompt repairs to protect your home or business.
For Expert Roofing Contractors Mayo, Contact us today to learn more about our roofing solutions and how we can help you achieve your roofing goals.